program:
The Kioloa Harp Ensemble
has been built up gradually over the last five years from Alice Giles' students, with first performances at the Canberra School of Music, Australian National University (2001, 2002), the Wesley Music Center (2003), part of the National Harp Weekend at the Canberra School of Music, ANU (2004), an Australian Broadcasting Commission Sunday Live national broadcast (2005), at the Canberra Museum for the Multicultural Festival (2005), a recital for Gunning Music (2005), and performances during the Kioloa Summer Harp Camp (2004, 2005 and 2006). In 2006 they will perform recitals in Kangaroo Valley, Batemans Bay, Narandera, Yass and Canberra leading up to a performane of Australian works for the American Harp Congress in San Francisco. The name has progressed from "School of Music Harp Ensemble" to "HARPeggio" to the present one, reflecting the ensemble's growth from a student study group to a fully-fledged professional ensemble with wide repertoire and experience, and an ambition to create a recognized Australian chamber ensemble.
Kioloa is a field station of the ANU on the south coast of NSW, where Captain Cook first landed on Australian soil and where Alice Giles holds an annual summer harp course.
The Kioloa Harp Ensemble is supported by the ACT government, which also provided the funds that enabled the ensemble to commission the four pieces being premiered this evening.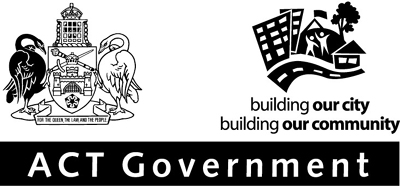 Alice Giles
has been acclaimed as one of the world's leading harp soloists. The Australian-born musician first attracted international notice when she won First Prize in the 8th Israel International Harp Contest at the age of 21. Since then she has performed extensively both in recital and with orchestras in Europe, America, Australia, and Israel. She presented her first solo recital at the age of 13 at the Sydney Conservatorium of Music, was awarded the coveted Churchill International Fellowship and an Australia Council Grant to study in the USA, and made her New York debut recital at Merkin Hall in 1983. Her teachers include June Loney, Alice Chalifoux and Judith Liber.
She has been a guest artist at numerous festivals, including the Bath Mozartfest, Scotia Festival, Adelaide and Sydney Festivals, Schleswig-Holstein and Insel Hombroich Festivals in Germany, Australian Festival of Chamber Music, Barossa Festival, Huntington Festival, the Salzedo Centennial in Austin, Texas, World Harp Congress in Copenhagen, World Harp Festival in Cardiff, the Edinburgh Harp Festival and was invited by Rudolf Serkin to participate for three summers in the Marlboro Music Festival in Vermont, USA.
Concert highlights include solo recitals in London's Wigmore Hall, New York's 92nd Street Y, Frankfurt Alte Oper, Gulbenkian Foundation in Lisbon, San Francisco, Philadelphia, Washington DC and Toronto, and concertos with Collegium Musicum Zürich, Badische Staatskapelle Karlsruhe, the English Symphony Orchestra, Danish Radio Concert Orchestra, Hamburg Mozart Orchestra, National Symphony Orchestra Taiwan, and a tour with the Australian Youth Orchestra featuring a performance in Carnegie Hall. She has worked with many conductors - David Porcelijn, Michael Christie, Marcus Stenz, Mark Elder, Muhai Tang, ahja Ling, Tuomas Ollila, Sebastian Lang-Lessing, Ola Rudner, Roderick Brydon, Günter Neuhold, Hiroyuki Iwaki, Henry Krips, Ronald Zollman, Werner Andreas Albert among others. She performs regularly with all the major Australian Symphony and Chamber orchestras.
Alice was regarded by Luciano Berio as the foremost interpreter of his "Sequenza II", and she has taken part in tributes to Berio at the Queen Elizabeth Hall London, Salzburg Mozarteum, and at the 92nd Street Y in New York to honour his 70th birthday. She has given many premiere performances for her instrument and has recently commissioned a complete program of new works for the electroacoustic harp.
Chamber music ensemble partners include the Duo Corda with her husband Arnan Wiesel on piano, the Australia Ensemble, the Melos Quartet, Thomas Zehetmair, Jenny Abel, Andrea Lieberknecht, Geoffrey Collins, Eingana Ensemble and many others. She is director of the Kioloa Harp Ensemble.
Alice Giles has an international reputation as a teacher, having given master classes in the Salzburg Mozarteum, the Conservatorium in The Hague, Royal Academy London, Cleveland Institute, the Juilliard School, Curtis Institute, and at the International Youth Festival in Bayreuth. From 1990 to 1998 she taught at the Hochschüle für Musik in Frankfurt, and has recently been appointed to the School of Music, ANU in Australia. She was on the jury for the 1998 International Harp Contest in Israel, the 2004 USA International Harp Competition and the IX Concourso Nationale d'Arpa 'Victor Salvi'.
Her discography includes three solo harp discs, a concerto disc with the Adelaide Symphony Orchestra, conductor David Porcelijn, and many chamber music discs - among others as Duo Corda, with the Budapest Brass Quintet, with flutist Geoffrey Collins, the Marlboro Recording Society, and the Kunstpfeifer Martin Werner - for the KOCH, Musikado, ABC Classics, Tall Poppies, ArtWorks, CDI (Israel) and TMK labels.
Kangaroo Valley Hall, Kangaroo Valley, 7.30pm, Tues Jan 31 2006
Australian composers whose works are being premiered at this concert:
Ross Edwards




is one of Australia's best-known composers. His distinctive sound world combines shapes and patterns drawn from nature with a variety of musical resources which reflect and celebrate Australia's cultural diversity. In his maninya (dance/chant) pieces he has tried to restore to 'serious' music such qualities as lightness, spontaneity and the impulse to dance. His belief in the healing power of music is reflected in a series of profoundly contemplative works influenced by birdsong and the mysterious polyphony of summer insects.

Edwards' compositions include four symphonies, the violin concerto Maninyas and the internationally acclaimed Dawn Mantras, which ushered in the new millennium from the sails of the Sydney Opera House. His recent Oboe Concerto was rapturously received at its world premiere performance by Diana Doherty and the Sydney Symphony and its U.S. premiere by Doherty, The New York Philharmonic and Lorin Maazel. He is currently working on a 5th Symphony commissioned for the Sydney Symphony Orchestra.

for more information, click here and here

---

Arafura Arioso is an arrangement for six harps of Edwards' Concerto for Guitar and Strings (1994-95), about which he writes (see here):

In 1993 Adrian Walter, Artistic Director of the Darwin International Guitar Festival and himself a fine guitarist, suggested I write a concerto for John Williams to premiere with the Darwin Symphony at the 1995 Festival.

I accepted the commission with much enthusiasm and some trepidation as I'd had no previous experience of writing for the guitar. As I worked on the score I had plenty of advice and encouragement from such key members of the Australian guitar community as Adrian Walter, Timothy Kain and Phillip Houghton, and I was reassured from time to time by John Williams' phone calls from London, in the course of which he'd discuss (and play) problematic bits of the solo part.

The concerto is in three movements: a lyrical and expressive adagio framed by two pulsating maninyas (Australian dance/chants), in which references to a variety of musical cultures are woven into a fabric of insect rhythms and drones. I always had before me, as I composed, Ian Morris' photograph of a gloriously flowering Red Bud Mallee against a deep blue sky (sent to me by Adrian Walter on the official 1993 Northern Territory University Christmas card), and I like to think this image is somehow inlaid in the music.

The concerto, dedicated to John Williams, was commissioned by the Darwin International Guitar Festival, with assistance from the Australia Council. The first performance took place on July 7 1995 on the lawns of the Darwin Casino. John Williams was soloist and Martin Jarvis conducted the Darwin Symphony Orchestra.

RE

program
The Kioloa Harp Ensemble
Alice Giles
composers' bios
post-concert report
top

Andrew Schultz




was born in Australia in 1960. His teachers and mentors have included George Crumb, David Lumsdaine and Luciano Berio. He has been the recipient of various awards and prizes in Australia and overseas, including three Australia Council Composer Fellowships, a Fulbright Award, a Commonwealth Scholarship and Fellowship Plan Award, the APRA Award for Classical Music, and special commendations in the Paul Lowin Awards and the Pratt Prize for Opera.

Schultz's music covers a broad range of chamber, orchestral and vocal works and has been performed, recorded and broadcast by leading groups and musicians internationally. His two operas (Black River and Going Into Shadows) have been presented live and on film around the world. Black River (1988) was awarded the Australian National Composer Opera Award and, in its film version, the Grand-Prix, Opera Screen in Paris. Going Into Shadows (2000), commissioned by London's Guildhall School of Music and Drama with assistance from the David Cohen Foundation, was premiered in London and Australia in 2001. Both operas are to texts by his sister, the journalist and author, Julianne Schultz.

Journey to Horseshoe Bend (to a text by Gordon Kalton Williams) is a dramatic cantata that had its first performance in 2003 by the Sydney Symphony Orchestra. Schultz's most recent large-scale work is a setting of the Song of Songs with a new text by poet Barry Hill. Scored for 18 voices and tape the work was commissioned by ABC Radio and The Song Company and had its first performance at the Sydney Opera House in 2004.

Other recent works include Ash-Fire (2001) for the Teatro Lirico, Spoleto, Southern Ocean (1999) for the 50th Anniversary Intervarsity Choir and Tasmanian Symphony Orchestra to a text by Margaret Scott, In Tempore Stellae (1998) for the Melbourne Chorale and Melbourne Symphony, Diver's Lament (1996) and The Devil's Music (1992) for the Sydney Symphony.

Schultz moved in 1997 to the post of Head of Composition and Music Studies at the Guildhall School of Music and Drama. In 2002 he took up an appointment as Professor of Composition and Dean of the Faculty of Creative Arts at the University of Wollongong. Current projects include works for the Sydney Symphony and Melbourne Symphony Orchestras.

for more information, click here and here; email him here

---

The Meaning of Water is an eight-minute piece for seven harps commissioned by Alice Giles for her harp ensemble. The work was written with assistance from ArtsACT in December 2005 and January 2006. The potentially unusual sonorities of seven harps in ensemble seemed fitting for a piece with this title.

The title, The Meaning of Water, is one I have had in mind for four or five years since first considering it as possibly appropriate for a piece I wrote for choir and orchestra to a text by Margaret Scott. That piece eventually became Southern Ocean, instead. I like the symbolic and literal aspects implicit in the title. It strikes me that water, like music, is ineffable and unstoppable and at its best and worst when uncontained and unowned. A New Zealand based scientist, Veronica Strang, has recently published a fascinating book with the same title about aspects of water ownership and water's densely encoded spiritual, environmental and symbolic meanings.

AS

Larry Sitsky




is possibly the most commissioned Australian composer, and has consciously tried to work in as many genres as possible, including opera, theatre, orchestral music, chamber music, solo music, vocal music, transcriptions. He has been the recipient of many honours including Order of Australia, Centenary Medal, Advance Australia award, and cultural ambassadorships to China, Russia, and the USA. As a pianist he has constantly explored the repertoire and has deliberately concentrated on performing Australian music. His books have become standard texts in areas such as Ferruccio Busoni, Anton Rubinstein, Alkan, Classical Reproducing Piano Rolls, Music of the 20th Century Avant-Garde, Music of the Repressed Russian Avant-Garde, and 20th Century Australian Piano Music.

Sitsky has worked with every orchestra in Australia, lectured at every tertiary institution, and has an extensive list of CDs to his name. His areas of speciality include Roy Agnew, Rosemary Brown, mysticism, and mythology. He has been a Foundation member of the School of Music, ANU, since 1966.

for more information, click here; email him here

---

Fantasia No 13: Perpetuum Mobile, for seven harps, was composed almost as a challenge in the face of a request from that great harpist Alice Giles, to whom the work is dedicated. She explained to me that normally, such ensembles either arrange pieces from piano repertoire or chamber repertoire, or else music is taken originally written for two or three harps, and then certain parts are doubled. This is of course hardly surprising! What composer in their right minds would contemplate a piece for seven harps?!

There was initially a temptation to go the easy, stereotypical route: seven harps, soft music, dreamy arpeggios, soft, ethereal etc etc. But then another part of me thought no, the opposite might be the way to go: write something fairly aggressive for the seven harps, rhythmic and constantly pushing ahead. That's the way it went. I also knew that the piece had to be simple enough not to require too much rehearsal, as the players would only get together for the occasion, so to speak (it's not that there is a permanent seven-harp ensemble. The piece also uses, at the end, that most clichéd of harp gestures the glissando, but really piling it on so that hopefully it transcends, by its very vehemence, the original corniness of the 'nice' glissando.

LS






harpist Genevieve Lang,
The Kioloa Harp Ensemble

Martin Wesley-Smith




is an eclectic composer at home in a diverse range of idioms. Two main themes have dominated his music so far: the life, work and ideas of Lewis Carroll and the plight of the people of East Timor. It varies from whimsical instrumental pieces (e.g. db and Snark-Hunting) to strong, sometimes confronting, audio-visual works (e.g. Welcome to the Hotel Turismo, Weapons of Mass Distortion and Papua Merdeka). One of his chamber pieces - For Marimba & Tape - is the most-performed piece of Australian so-called "serious art-music". Most of his songs and choral works set the words of his twin brother Peter Wesley-Smith. Their award-winning audio-visual work about East Timor, Quito, was performed by The Song Company in Kangaroo Valley last year at their 60th birthday concert.

for more information, click here; read his blog; learn about his audio-visual concerts with clarinettist Ros Dunlop and cellist Julia Ryder; email him here

---

Alice in the Garden of Live Flowers, for seven harps, is another of my "Pat-a-Cake" pieces, all derived mainly from the first three notes - a simple major triad - of the tune of the old English children's song, Pat-a-Cake, Pat-a-Cake, Baker's Man. It's a Carrollesque song; for example: the fifth bar is the first bar backwards (Lewis Carroll loved to turn things backwards, upside-down, or both); Carroll portrayed himself as the Baker in his epic nonsense poem The Hunting of the Snark; and the song goes "Pat it and prick it and mark it with B": all the names of the snark-hunters start with B.

In my piece White Knight &amp Beaver, the White Knight (Carroll) shows the Beaver (Alice) how one can make music from snippets of nursery rhymes. In this new piece it's as if Alice is in the Garden of Live Flowers (in Through the Looking-Glass, And What Alice Found There), encouraging Daisy, Daphne, Rose, Salvation Jane, Tiger-lily and Violet to do the same.

"Hold your tongue!" cried the Tiger-lily (rebuking a Violet). "As if you ever saw anybody. You keep your head under the leaves, and snore away there till you know no more what's going on in the world, than if you were a bud!"

MW-S

program
The Kioloa Harp Ensemble
Alice Giles
composers' bios
post-concert report
top



Throughout his life, Claude Debussy (1862-1918) was deeply influenced by art and literature. He had a remarkable ability to achieve in music the same richness of emotional sensation, and ambivalence, that poetic imagery can produce in a sensitive reader - a skill he showed not only in the opera Pelleas et Melisande but in the first of his orchestral masterpieces, the Prelude to the Afternoon of a Faun. Indeed, Debussy's evocative genius was recognized by Stephane Mallarme himself, the author of the poem L'Apres-midi d'un faune, on which this extraordinary orchestral paraphrase is based. "I had not expected anything like that," the poet remarked. "The music prolongs the emotion of the poem and fixes the scene more vividly than colors could have done." (read more here)
Ernesto Lecuona was a composer with a prodigious melodic gift. There is nothing quite like a Lecuona song and the composer wrote 406 of them. Many of these great melodies were adapted, arranged and rearranged over the years for various instrumental and vocal combinations both by Lecuona and many others. Siboney, Siempre En Mi Corazon, Dame de tus Rosas, and Noche Azul are among the most famous.

Throughout much of his life, Lecuona was extremely active in the musical theatres of Cuba, Spain, and Latin America as composer, conductor and pianist. A prolific theatre composer, he wrote zarzuelas, operettas, theatre reviews, ballets,and an opera. Today, he is remembered principally for his great zarzuelas. The most famous ones, still performed, are Maria La O, El Cafetal, and Rosa La China. Lecuona's most ambitious theatre work was the opera El Sombrero de Yarey, which he worked on for several years but, to this day, remains unperformed. A reason for this, unfortunately, is that much of the opera has been lost and only portions remain; the complete score has not been seen since the composer's death in 1963.

(from a Lecuona web-site)
Felix Mendelssohn (1809-1847) was born in Hamburg, the son of a banker, Abraham, who was himself the son of the famous Jewish philosopher Moses, and of Lea Salomon, a member of the Itzig family. Abraham sought to renounce the Jewish religion; his children were first brought up without religious education, and were baptised as Lutherans in 1816. (Abraham and his wife were not themselves baptised until 1822). The name Bartholdy was assumed at the suggestion of Lea's brother, Jakob, who had purchased a property of this name and adopted it as his own surname. Abraham was later to explain this decision in a letter to Felix as a means of showing a decisive break with the traditions of his father Moses: 'There can no more be a Christian Mendelssohn than there can be a Jewish Confucius'. Although Felix continued to sign his letters as 'Mendelssohn Bartholdy' in obedience to his father's injunctions, he seems not to have objected to the use of 'Mendelssohn' alone ...

(read more here)
| | | |
| --- | --- | --- |
| Ingrid Bauer | Lily Dixon | Alice Giles |
| | | | |
| --- | --- | --- | --- |
| Genevieve Lang | Hilary Manning | Tegan Peemoeller | Laura Tanata |
photos from video shot by Michael Moore and Belinda Webster



Charming Concert by the Kioloa Harp Ensemble
by Martin Wesley-Smith, The Kangaroo Valley Voice, March 2006
Last year I met harpist Genevieve Lang, who told me about the Kioloa Harp Ensemble: seven harpists - all, as it happens, female - who get together each January in Kioloa at a harp camp run by Alice Giles, Australia's most prominent harpist and harp teacher. Aha, I said, sensing an opportunity, if you're driving from Kioloa to Sydney or Canberra, you'll be driving through Kangaroo Valley, right? Why not stop off and give us a concert?
On Tuesday January 31, they did. And what a magnificent concert it was! For a start, it looked wonderful. Peter Stanton, with fishing line, halogen lamps and great ingenuity, devised a lighting rig that delivered visual magic: as people entered they saw, on a low stage erected on the side of Kangaroo Valley Hall, seven majestic harps, each beautifully lit by a halogen star suspended above it. At the beginning of the second half, a gossamer screen, rigged by Paul Turnock, rose mysteriously from the floor to serve as a projection screen bearing images of flowers through which one could see the harpists playing. The sound? Not quite seven times better than a solo harp, but almost. The ensemble's repertoire was a well-constructed mix of music from the 16th century (an anonymous Pavane) to four pieces finished only weeks before the concert (by Australian composers Ross Edwards, Andrew Schultz, Larry Sitsky and me). It included music by Bach, Debussy and Mendelssohn and finished with a couple of spectacular South American pieces (by Ernesto Lecuona and Carlos Salzedo). Alice gave a lucid explanation of the history of the harp and how it is constructed. The playing? Generally excellent, with, at times, effortless virtuosity. All in all, it's difficult to imagine a more delightful musical evening. If this is what it's like in Heaven, I'm going to clean up my act and repent!
At 7.30pm on Friday March 17, the ensemble will repeat this program at the Goulburn Conservatorium of Music - well worth the trip! The next day, at 3.30pm, they will play at a festival in Narranderra. We're already talking about another concert in Kangaroo Valley next January.
Apart from $200 which the ensemble generously donated to the Kangaroo Valley-Remexio Partnership to help fund scholarships for East Timorese students, all the proceeds from this concert went towards travelling expenses for the ensemble to perform at the American Harp Congress later this year. Australian music and musicians to the world! One wonders, however, what the Americans will think of the ensemble's name. Kioloa? That will immediately become Koala. I think a new name is needed, either something McCall-Smithesque, such as "The Koala Ladies Auxiliary Harp Ensemble", or something more snappy, like "Pluck". No, there's already a group called that. And no, Stan, "Mother Pluckers" is not acceptable. "Harpers' Bazaar"? If anyone has any suggestions, call me on 44 651 299 and I'll pass them on.
One of the things that impresses me most about this ensemble is that it serves as a vehicle for the experienced professional members (Alice and Genevieve) to pass on their skills and musicianship to their younger colleagues (Ingrid Bauer, 15-year-old Lily Dixon, Hilary Manning, Tegan Peemoeller and Laura Tanata). There should be no shortage of quality Australian harpists well into the future.
Kangaroo Valley Hall, Kangaroo Valley, 7.30pm, Tues Jan 31 2006
for more information, e-mail Martin Wesley-Smith or call him on 4465 1299
concert organised by Martin Wesley-Smith ably assisted by many music-loving local residents, including, amongst others, John George, Helen George, Mike Gorman, Terry Hennessy, Diana Jaffray, Nigel Lewis, Derek Lucas, Michael Moore, Chris Nobel, Peter Stanton, Rosemary Stanton, Jo Stirling, Paul Turnock, Belinda Webster &amp Peter Wesley-Smith

proceeds from this concert will go towards travelling expenses for the ensemble to perform at the American Harp Congress later this year

free hit counter

html by Dirty Dan Pump-Out
page last updated March 3 2006