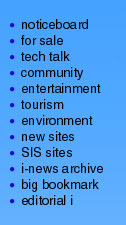 Last Thursday (18 October 2007) evening at the Hyatt Regency Adelaide competing in the Tasting Australia Life Style Food Channel Australian Regional Culinary Competition, The Shoalhaven Region was propelled onto the food and wine scene in a very big and unexpected way.

The small team from The Gunyah Restaurant at Paperbark Camp at Jervis Bay won a Gold Award for Food and Wine Matching and were recently informed that they placed 4th overall just points behind third place for the best region.

The Gunyah team were invited to compete along with 19 regions around Australia, most of them well established Food and Wine growing regions including Margaret River, Barossa and Hunter Valley. Shoalhaven was the minnow.

Head Chef Gary Fishwick, Apprentice Joshua Riley and Chef Hamish Gilbert along with their Team manager Amy Fishwick did it all by themselves, with some help and support from the owners of Paperbark Camp. Other teams had sponsors for expenses and practiced for months for this Biennial event and some had been competing for the past 10 years.

The South Coast of New South Wales was in for the first time, to win a gold medal was a huge leap forward for our area. The judges and audience at the Award dinner were top chef's and media from all over the world and came up to The Gunyah team afterwards congratulating them and wanting to know more about their restaurant and local wineries.

The wines were chosen by the team themselves after trying to get ' expert ' help from sommeliers in Sydney. It was obviously not needed, as the team chose a:

Coolangatta Semillon to match the Entree of The Gunyah Shimbah Plate, consisting of Shoalhaven Yabbies and Greenwell Point Oysters.

Cambewarra Verdelho to match the Main of Seared Ulladulla Blue Eye Cod, with Eggplant Jam, Tomato Relish and Pumpkin & Rocket Salad.

A dessert wine from Seven Mile Vineyard at Shoalhaven Heads to go with the dessert of Lemon Myrtle and Iron Bark Honey Bavarois.


Shoalhaven Inews - editors@shoalhaven.net.au

Shoalhaven Webhost - Shoalhaven Inews